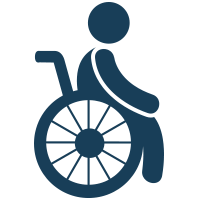 If you are suffering from a medical condition that prevents you from working for an extended period of time, you can make an application for long-term disability benefits.
In many cases coverage for this benefit is provided by an employer through a workplace group disability insurance policy.  This type of coverage is designed to pay disability benefits for many years.
As with short-term disability benefits, it is important that your doctor supports you.  Your doctor will need to complete a doctor's form as part of your initial application outlining your disability that prevents you from working.
If your insurance company has denied your long-term disability benefits or if your benefits have been terminated, we can help.  I am more than pleased to discuss any concern you may have about your long-term disability claim.  Your initial consultation is free.  There are no upfront fees and you don't pay our legal fees unless we get you money.